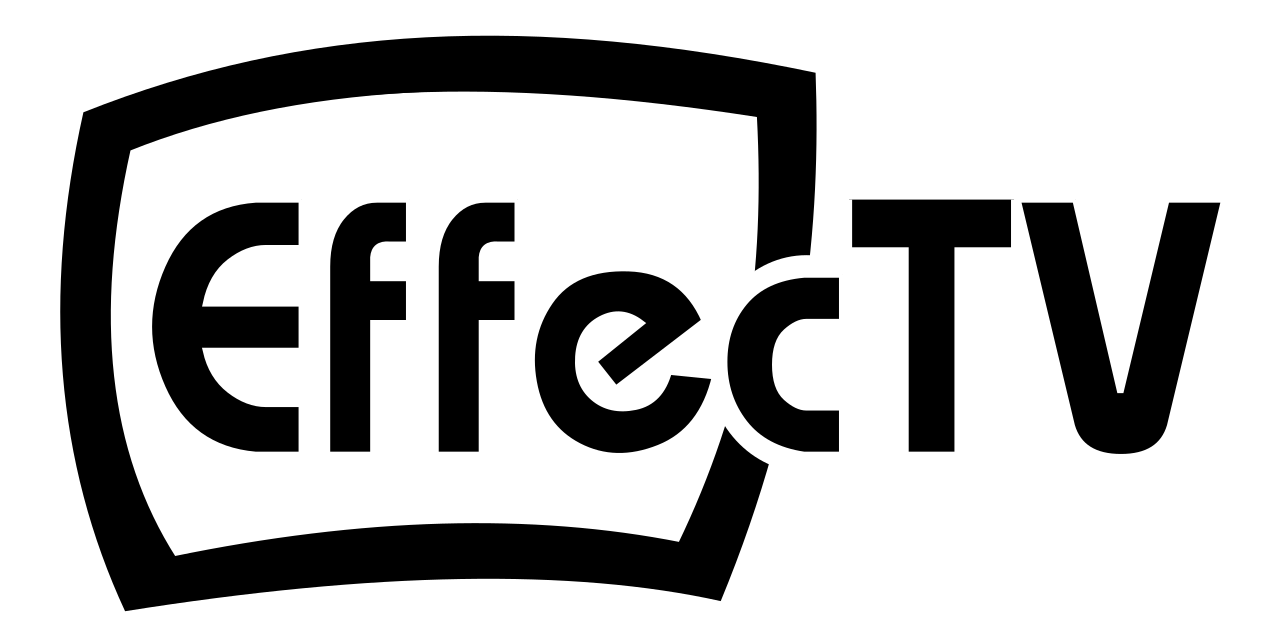 EffecTV: an old-school real-time video effect processor.
EffecTV and VJ Oku's VJ system in Yoshihide Otomo's live event at club MILK(Tokyo).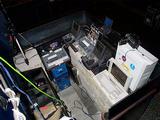 VJ booth setting. VJ Oku and I stood in this narrow space...
Spec of PC: Celeron 300A(overclocked to 450MHz), ATI XPERT@Play98, 192MB memory,Bt848 based capture card. A video cam on the PC box is SONY Night shot video camera(IR viewable cam), very good equipment for live event.
---
Chaining EffecTV
Currently, one EffecTV can't chain effects internally, but multiple EffecTVs can be chained with vloopback device.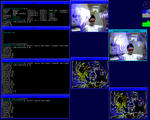 Here is a screenshot of chained 4 EffecTVs. From upper, RadioacTV+SpiralTV+EdgeTV+TransFormTV.
The image below is a shot of FireTV+EdgeTV.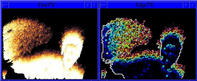 ---
EffecTV on PlayStation2 Linux
Now EffecTV runs on PlayStation2!!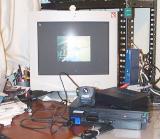 SCEI provides a Linux Kit for PlayStation2. We succeeded to port EffecTV to it. PS2 has no video capturing device but has USB ports, and some USB camera devices are supported by Linux. The system seen in this picture used CREATIVE's WebCamPlus.
---
Video conferencing with EffecTV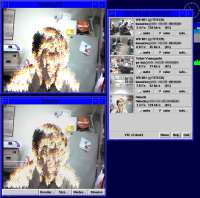 Vic is a free video conferencing tools. It read images from video4linux driver, so you can get images from EffecTV by vloopback. See the shot, the conference can easily flame up!!
Because vic requires 352x288 image, you have to set it by "-geometry 352x288." Some video devices do not support such size, so auto stretching feature of EffecTV is very useful.
---
A machine setting at .org Pavilion. There was a video mixer below a TV monitor. PlayStation2 was on a left side of a desk. A cool guy in right photo is a guest musician, Go Suenaga.
---
EffecTV promotion video clips by SUb_Multimedia
Here are 2 video clips made by SUb_Multimedia. The most part of visuals was created with EffecTV and TRIVID, a video mixing tool by TeZ.
---
Jarrell's EffecTV Experiments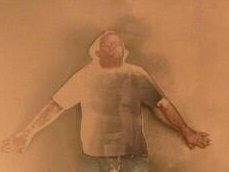 Jarrell Pair made many promotion video clips of EffecTV! Very aggressive, high-quality and attractive movies can be downloaded. Check it out!
---
SKUNKRICE promotion video clip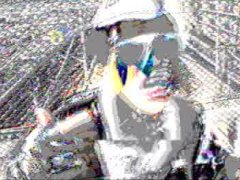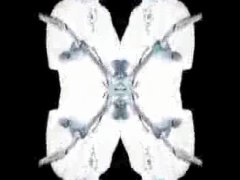 A promotion video clip of Japanese electronic rock band SKUNKRICE is now available. It is almost a showcase of realtime visual effect of EffecTV.
---
PLANTSSYSTEM's music video clips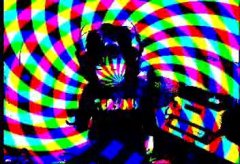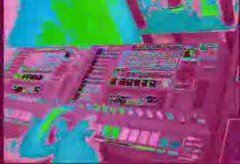 The PLANTSSYSTEM releases a variety of music video clip using EffecTV.
---