DeinterlaceTV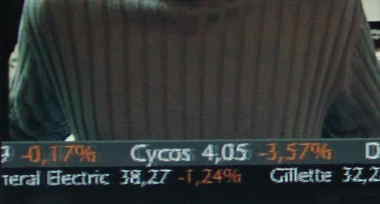 The stock market never has been that clear.
Description
DeinterlaceTV simply Deinterlaces the incomming video with a rather simple algorithm, giving you a high resolution image, without the interlacing artifacts.
How to enjoy
Oh, well get out your DVB card, and watch a good video like Raumpatrouille Orion. Alternatively watch a news channel and look at the scolling stock market thingies.
Author
Christian Berger
Acknowledgment
My first larger C program.