RandomDotStereoTV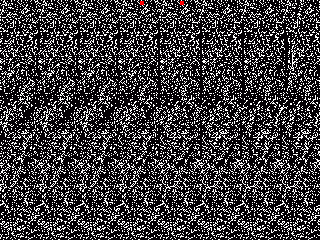 for cross-eyed view
Description
RandomDotStereoTV creats random dot stereo stream from video input. Brightness of the image is interpreted as height. Two red rectangle in the screen will help you to see the stereogram.
Controlling
Space key changes the method of rendering to Wall-eyed or Cross-eyed view.
How to enjoy
Using infrared camera is good, because it is roughly equal brightness and z depth in infrared view.
Author
FUKUCHI Kentaro