DotTV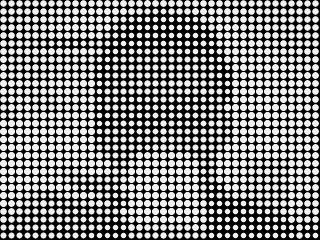 Can you guess what am I doing?
Description
DotTV converts gray scale images to set of dots. It is hard to recognize what is shown when your eyes are close to the monitor.
How to enjoy
Connect a game console and play a shooter. You have to be at distance from monitor, and that is good for your helth.
push space bar, then...
Author
FUKUCHI Kentaro
Acknowledgment
The origin of DotTV is Nicholas Wade's "Visual Allusions".