RippleTV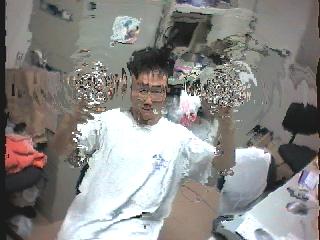 Shake and Wave!
Description
RippleTV does ripple mark effect on the video input. The ripple is caused by a motion or random rain drops.
Controlling
Push space key and all ripples are flatten.
Push 'r' key to change the mode to "rain drop mode". Push 'r' key again to back to "Motion detection mode".
Author
FUKUCHI Kentaro