PuzzleTV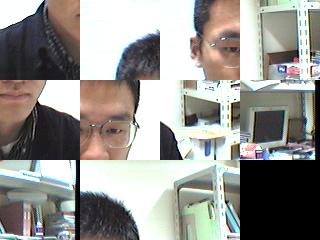 I'm puzzled...
Description
PuzzleTV separates the screen into some blocks and scrambles them. You have to solve the puzzle to see the correct image.
Controlling
The black square is a space, and next blocks can be moved into there. Typing H/J/K/L or A/S/W/D moves a block to left/down/up/right.
How to enjoy
See your favorite film through PuzzleTV.
Author
FUKUCHI Kentaro
Acknowledgment
I would like to thank Suutarou, the author of "Video Puzzle", the origin of PuzzleTV. It was released in 1993, and it runs on Fujitsu FM-TOWNS.