EdgeTV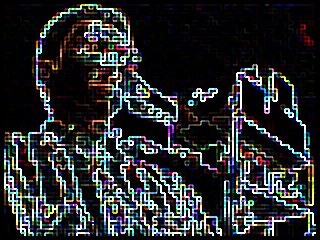 "Techno"
Description
Detects edges and display it like good old low resolution computer way.
How to enjoy
Plug NES or any other game console. That's early '80s computer graphics world!
You have a wearable computing system with a HMD? Great, go ahead.
Author
FUKUCHI Kentaro
Acknowledgment
The origin of EdgeTV is the Adrian Likins's effecting script for the GIMP, "Predator effect".