ShagadelicTV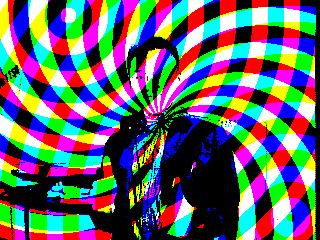 Two Thumbs Up! Shagadelic Yeah!
Description
Oh behave, ShagedelicTV makes images shagadelic!
How to enjoy
Turn off your machine and swing babe!
Author
FUKUCHI Kentaro - international man of quick hacking
Acknowledgment
Adrian Likins's groovy script for the GIMP inspired me.
Of course great thanks goes to Austin Powers. Groovy baby!